Vintage In/Out Register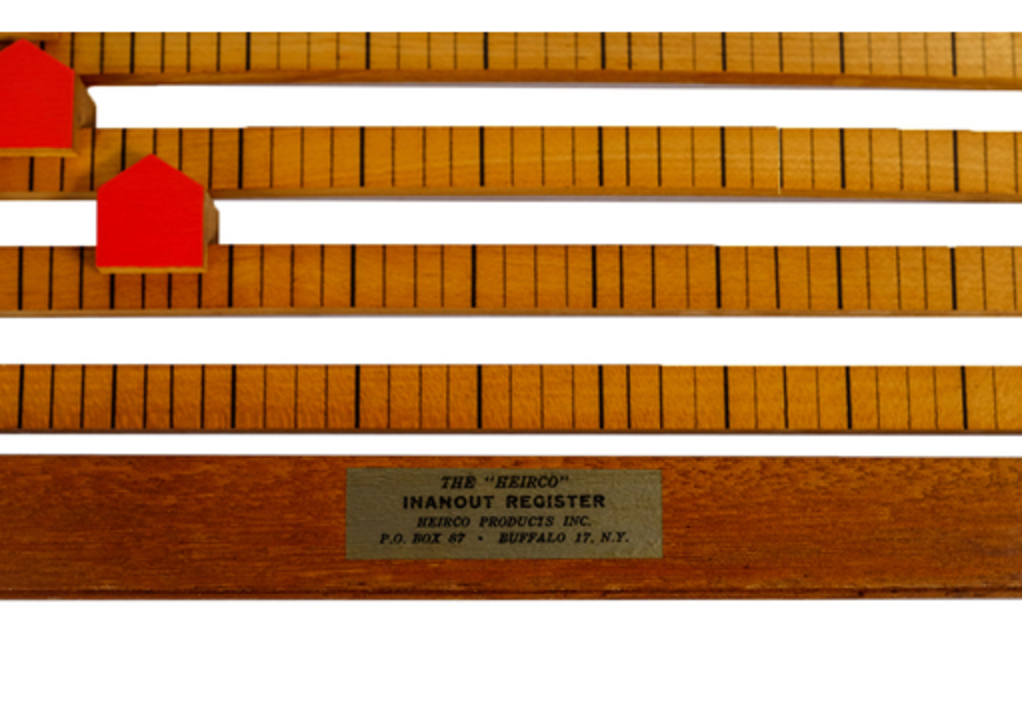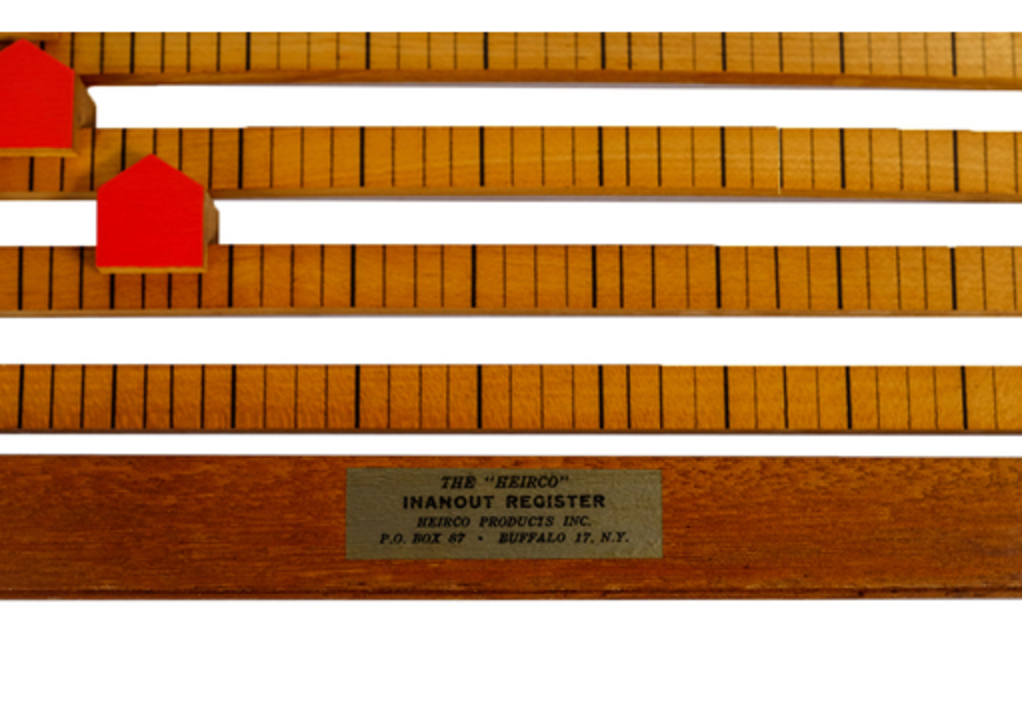 Vintage In/Out Register
A7430
Vintage employee register manufactured out of wood by Heirco of Buffalo New York. Secretaries would set the piece from one side to be viewed from the other side. Metal name slots available for worker names. Time is indicated by red sliding pieces from 9:00 am through 10:00 pm on both sides. Age appropriate wear. Materials: wood, metal.
12"H x 13"W x 1"D
To purchase or for additional information call 800.422.7848 during business hours or email sales@weisshouse.com
FOR PURCHASING OR ADDITIONAL ITEM INFORMATION PLEASE SUBMIT A FORM BELOW AND A WEISSHOUSE DESIGNER WILL RESPOND ASAP.
PRODUCT INQUIRY: