Charles Sofa by B&B Italia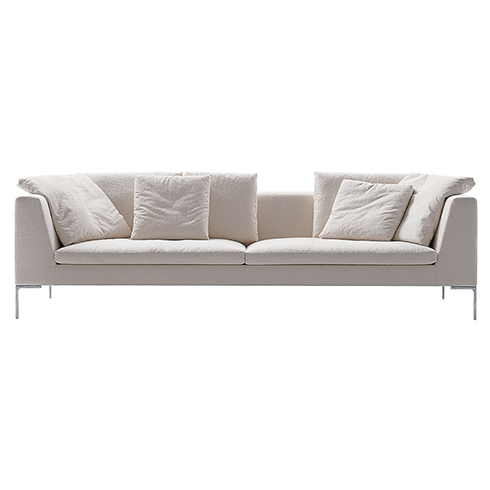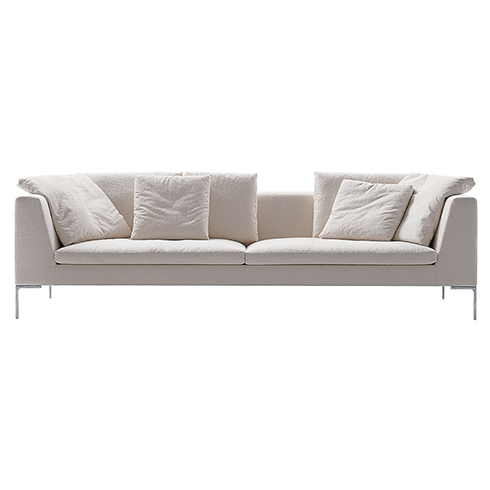 Charles Sofa by B&B Italia
BBCHR
Charles is a tribute to the design of the 1950s and 60s. The name refers to Charles Eames, the American designer, architect and film director who always sustained that "The details are not the details. They make the design" They are actually elements that make design meaningful. This concept is enough to tell the story of Charles, B&B Italia's longest and best seller, and the design strength shows in the details: the upside-down L foot and the slender raised base both confer an image of lightness to the sofa.
A leading piece in contemporary lifestyle designed in 1997, it became a reference model in the world of design. The light image accentuated by the essential design of the die-cast aluminium feet make Charles into a sofa with a decidedly contemporary look, a product of great formal elegance that goes well beyond the current times and fashions. The spatial concept behind the project by Antonio Citterio is innovative: a system that can be used to create new compositions - two or three seat sofas, sofas with a chaise longue addition and a corner sofa. The line also includes a broad selection of modular configurations to satisfy any furnishing need, including the most personal desire for comfort.
Available in numerous upholstery options in both textiles and leather.
Available sizes:
W: 90.5" x D: 38.25" x H: 28.75"
W: 62.25" x D: 38.25" x H: 28.75"
Additional configurations available for order including the Charles Sectional